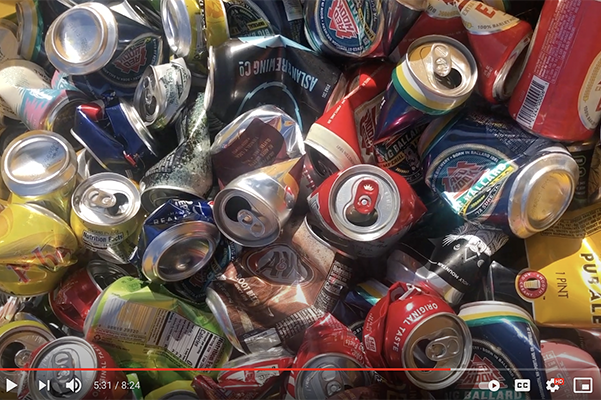 Watch this video for a recap of how to separate your recycling at The Exchange. Watch to the end and you will find out how get a free glass collection bin from The Exchange!
Watch this informative video about recycling aluminum and cardboard brought to you by ORS/The Exchange and the Orcas Island High School Environmental Club.
Watch the story of how a rag-tag island swap meet turned into a model non-profit, zero-waste reuse and recycling facility.