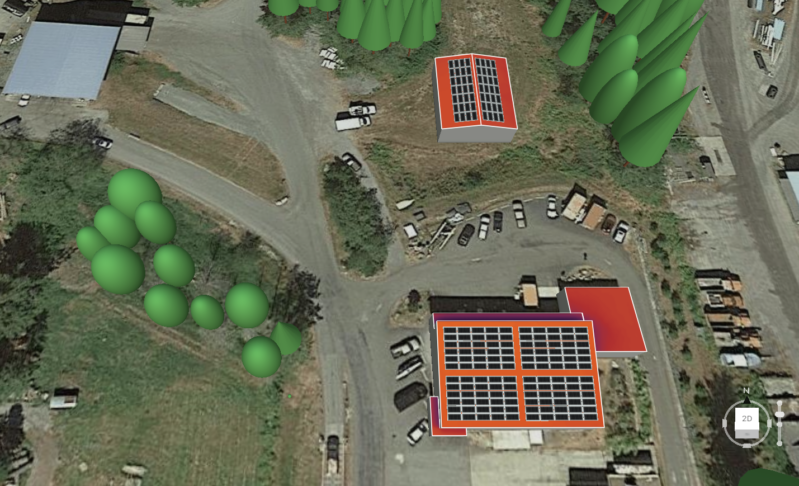 The Exchange is Going Solar!
Ten years ago The Exchange took over management of the Orcas Transfer Station. Since then, thanks to YOUR incredible support, we have accomplished a lot:
Opened The New Exchange: Since re-opening in 2017, The Exchange has diverted hundreds of tons of material away from the landfill, and back into the community.
Introduced Numerous New Recycling Programs: We now recycle tires, batteries, paint, light bulbs, electronics, hazardous waste, cooking oil, and more.
We Installed a Glass Crusher: Between November 2021 and October 2023 we have crushed 166 tons of glass into a usable building material, instead of shipping it back to the mainland at significant cost for inefficient disposal.
We are building a Baler facility–right now: When completed in Q1 2024 this will greatly improve the island's recycling system by allowing us to separate and bale aluminum, cardboard, mixed paper and plastics. By shipping baled materials we drastically increase the amount of material that gets recycled, and significantly decrease our carbon footprint.
As a non-profit we can do these things because profit is not our goal. Our goal is to make Orcas a zero waste community, and to keep disposal costs to a minimum for everybody.
A zero waste mission is almost by default a climate change mission. Almost any solid waste management decision has climate repercussions. That's why our ask to the community this year is for help turning The Exchange into a major source of solar energy for the island.
Currently ORS/The Exchange uses about 44,000 kilowatt hours (kWh) per year. By putting solar panels on both The Exchange and our new Baler Building, we will be able to generate more than 94,000 kWh annually. That would be one of the biggest solar arrays in the County, and immediately become an important part of the island's energy infrastructure.
There is an important reason to do this now: Thanks to the "Infrastructure Investment and Jobs Act" the Federal government will provide us with a 30% rebate on the entire project. Currently we estimate that to be almost $88,000 of savings!
It's also a great deal in the longer term. According to our solar design consultants, with the savings the array will generate, we should pay off the cost of the system in less than 10 years.
Not only will this array help us reduce our climate impact right away, it will help even more in the years to come.
Currently we operate six pieces of heavy equipment that all burn a lot of diesel. It is our intention to eventually replace them all with electric machinery, which we can charge using solar power.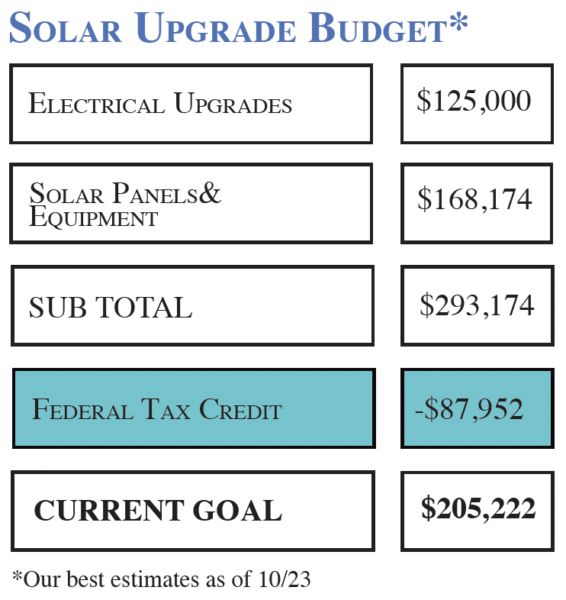 We hope you will think about a contribution towards this project as you consider your end-of-year giving. Your contribution will provide long term economic benefits, climate benefits and energy resilience to the Orcas Community.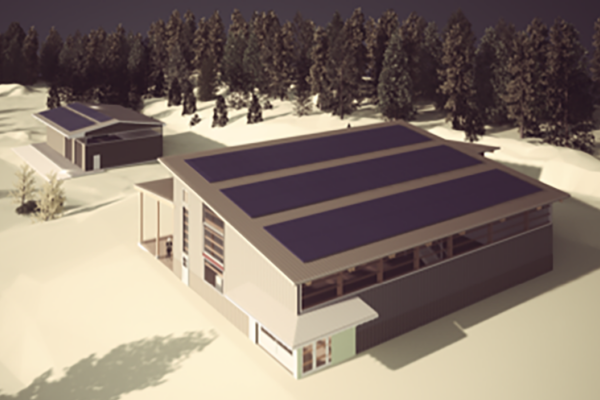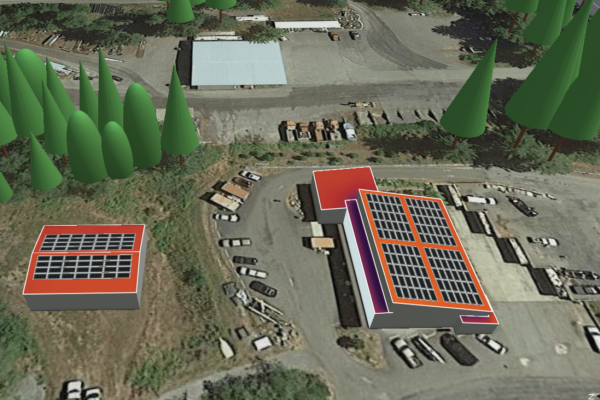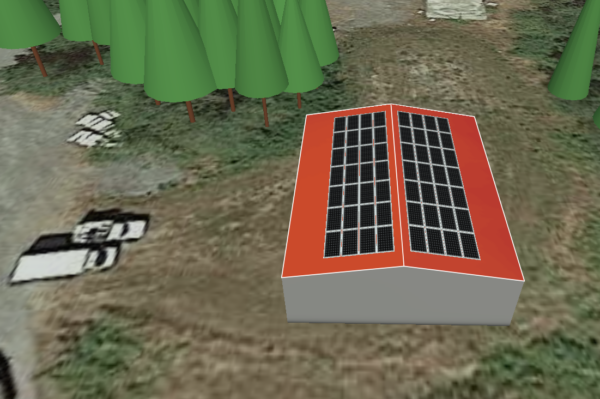 "OPALCO is very supportive of organizations like The Exchange, that are stepping up and getting their businesses ready for our energy future. Investing in renewable energy and efficiency measures are only going to make our community more resilient."  –OPALCO General Manager Foster Hildreth