As part of our May 26 SWAP Meet, we are having a silent auction to support The Exchange and it's many ongoing activities. We have received a number of exciting items in the last few weeks donated by our supporters. Here is a preview:
Tony Howe wire-frame sculpture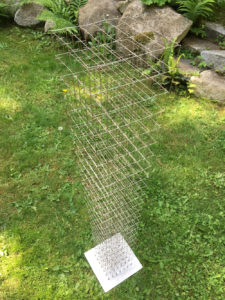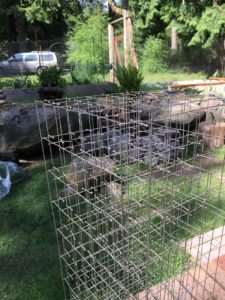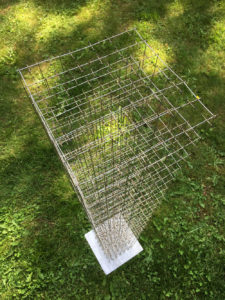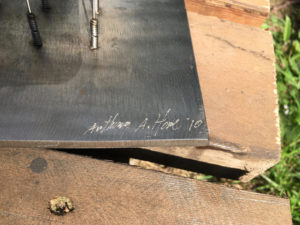 This wire-frame type sculpture by Tony Howe will be available at the the auction. Tony Howe is Orcas Islands most famous artist. Unlike the giant kinetic sculptures he is famous for now, this one is fixed, and stands about 48 inches high. According to the donor interacts beautifully with the light and shadows. It is signed by the artist, and is dated 2010.
Tony Howe steel cutout sculpture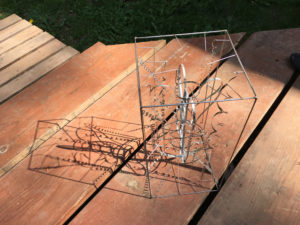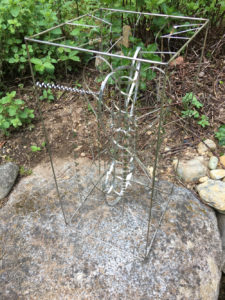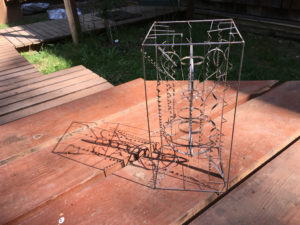 This smaller piece by Howe reflect his interest in precision cutting of stainless steel–a hallmark of his current work. It is small compared to later kinetic wind sculptures, measuring 16″ tall and 10″ wide. It is un-signed.
This is a unique opportunity to buy a Tony Howe. You can learn more about his recent success and see some incredible videos of his work here.
Restored 1937(?) Sears Roebuck Waterwitch Outboard Motor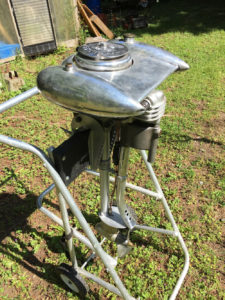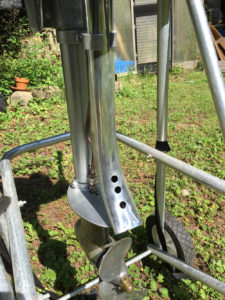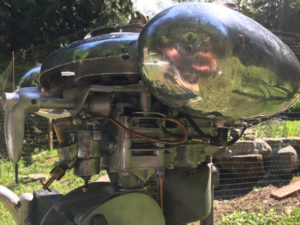 Water Witch outboard motors were built in the 1930s and 40s by Kissel Industries in Hartford Wisconsin. This beautifully restored model 571-10 was restored on Orcas, and we understand that it runs well.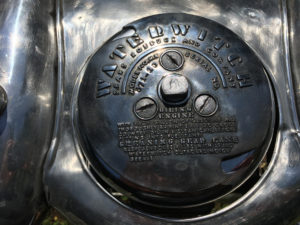 It appears to be a single-cylinder 1937 model. It also appears to be missing the throttle arm. You can learn more about these motors here.
Perception Caretta Two-person Touring Kayak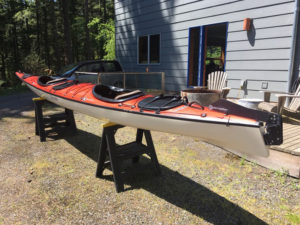 The "Cadillac" of touring kayaks, they don't make them like this anymore!
21" 3″ from stem to stern, 25" beam, 16" draft, 850 lb. load capacity. Three sealed storage hatches for extended touring. Moderate use but in great usable condition. The most stable and easy to paddle touring kayak ever made.
This kayak comes with everything you need to tour including spray shirts, two Werner paddles and Thule roof top carrier. (Must be adapted to your specific roof racks) Does NOT include life vests.
Antiques, Artwork, and Clothing