OrcasHub for Orcas Residents
Sometimes The Exchange has to turn away items that we simply don't have room for – but before you throw those items into the landfill, consider a new Orcas-based platform. The OrcasHub was created for the Orcas Island community and designed by a local person. It's free to use and offers buy, borrow, and sell options, as well as housing listings.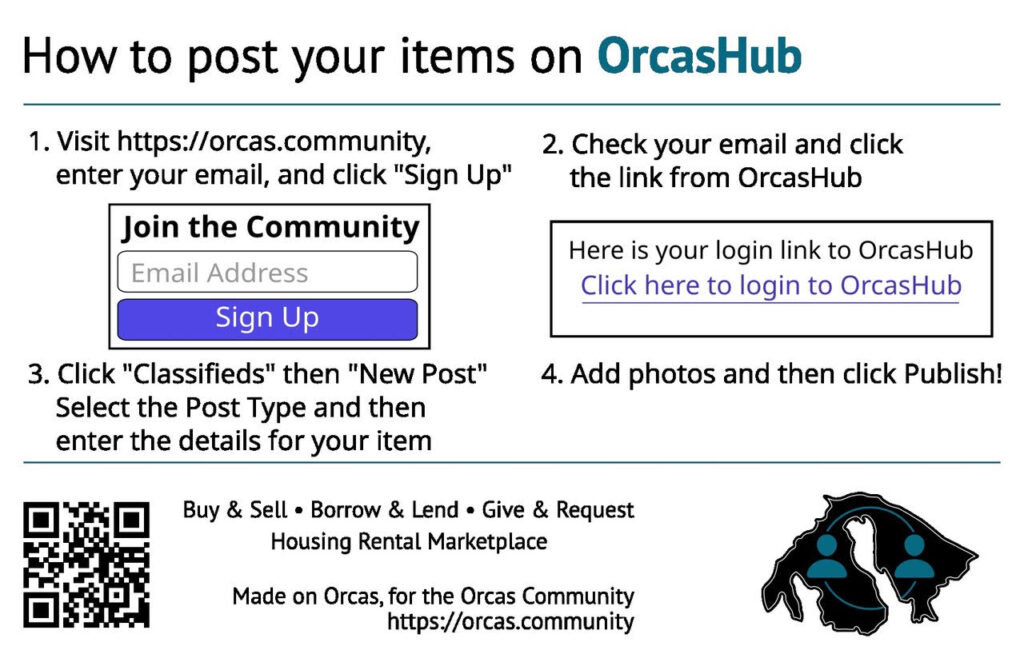 Another option (before the landfill!) is the Donor-2-Owner program where you can provide a photo, brief description, and your contact info and we'll post it on our bulletin board at The Exchange!