Orcas Glass Challenge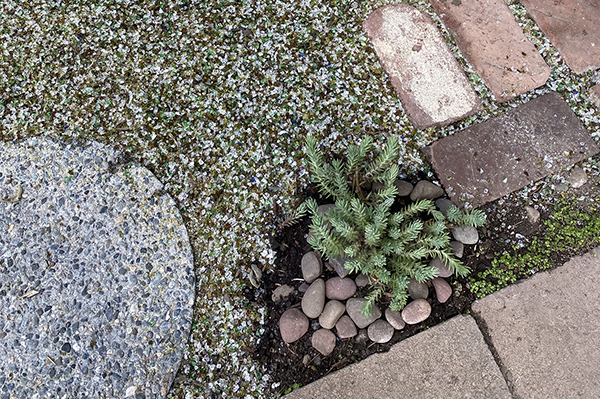 Calling all artists, makers, innovators, up-cyclists and landscapers!

Join the Orcas Glass Challenge and show us your most creative ideas for using the crushed glass-sand
that we are making right here at The Exchange with your recycled glass. 
Share your pictures and descriptions with us (info@exchangeorcas.org) and you could win a gift certificate to The Exchange! For more info on the glass challenge, click here. 
---
From Mark King and Sylvia Albright:
Awesome! Here's what Mark told us about using our recycled glass sand for his patio: 
"We used the newly available crushed glass this spring 2022 for our concrete paver patio. The material was great to work with and we found it to be better for this application than the standard of paver sand as a base. After compacting our crushed rock base, we applied ¾" to 1" of the crushed glass instead of sand and screed it flat. The crushed glass did not stick to everything like sand likes to once it is wet. It was easy to dust off pavers, gloves, tools, etc. It compacted very well under the pavers and was very easy to adjust depth as pavers were being placed and leveled in. The crushed glass is 30% lighter than sand according to multiple websites which makes it easier to transport and move around as well."
---
Some decorative ideas from Nancy Schafer, ORS/Exchange Board Member: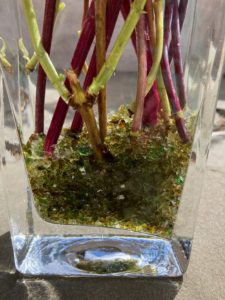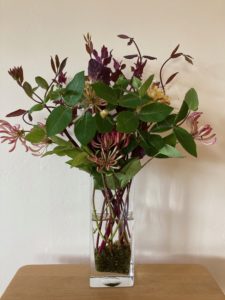 ---
From Rinda McGarry: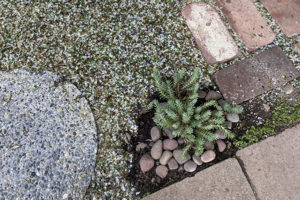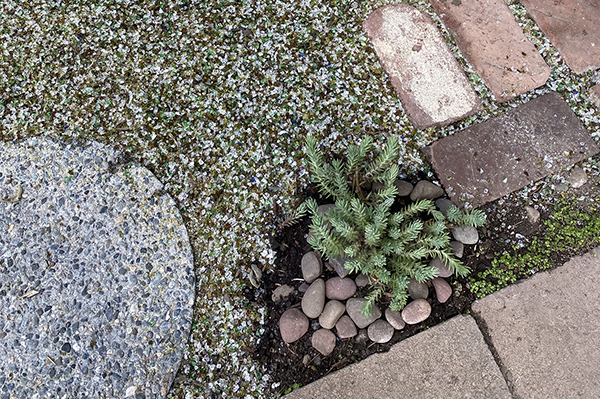 ---
From Joyce Pearson: