New Exchange Sweatshirts Available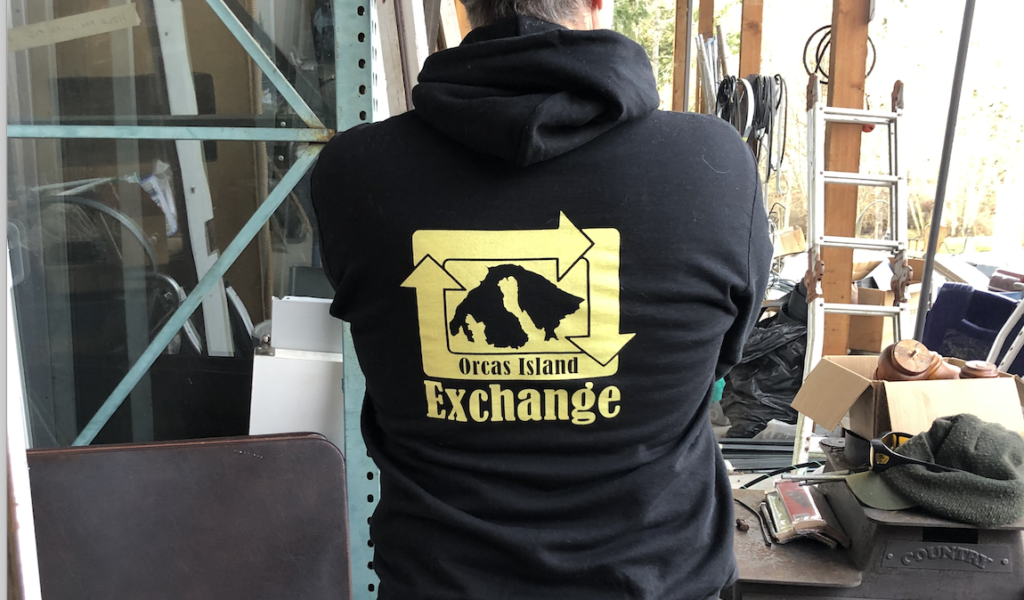 Grab a sweatshirt with the new logo!
Drop by The Exchange and purchase a sweatshirt with the new logo designed by contest winner, Ginna Magee!
Ginna created the design that best captures The Exchange name, the ORS mission, and the spirit of the island. She received a $100 gift certificate to The Exchange and you'll see the new logo on various merchandise offered at The Exchange. Entries were judged by ORS and Exchange staff and employees.
The previous T-shirt logo – a phoenix rising out of the ashes – represented the success we've had in rebuilding The Exchange. We're looking to the future and excited to work with everyone towards a zero waste community.