Hazardous Waste Roundup June 23rd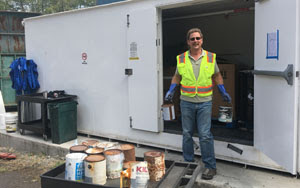 The annual County-wide hazardous waste collection event is scheduled for Sunday, June 23rd.
The event is free to all Orcas households. Businesses must register in advance. You can do that here.
We will be accepting gasoline and other fuels at this event (we don't accept fuel at the quarterly events–so take advantage).
We will not accept latex paint at this event, although you can recycle it for a small fee. Learn more here.
For more detail on what is and is not acceptable, please visit the Hazardous Waste page.