ORS/The Exchange Announces New Board President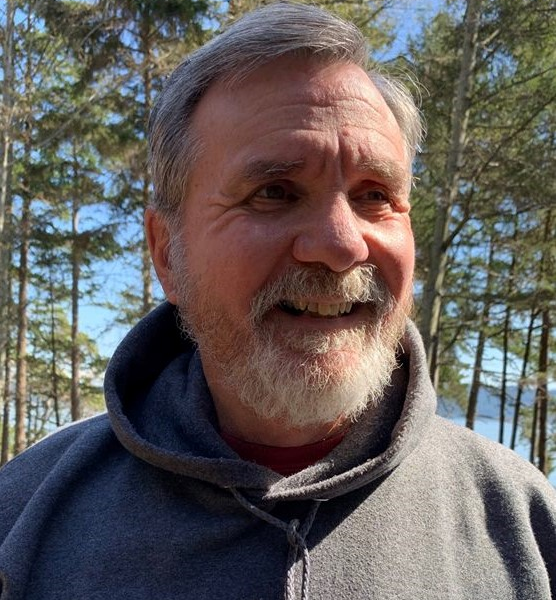 Orcas Recycling Services (ORS)/The Exchange has elected Jim "Duff" Duffield as its new president of the board of directors. Duff replaces Tim Blanchard, who has served the board and ORS since its inception. Tim remains on the board, and is stepping down to concentrate on other projects during his term-limited last year on the board.
Duff has lived on Orcas Island for six years, and served on the ORS board for the past four years.  Previously, he lived in Skagit County and served as board president for two other non-profits, Home Trust of Skagit and Skagit Habitat for Humanity. Duff was instrumental in helping to start both the Skagit Habitat for Humanity Store in Mount Vernon and Home Trust of Skagit–a community land trust similar to OPAL on Orcas Island. 
Duff and his wife, Linda, have been married for 38 years and are both retired from the USAF after 20-year careers. They are proud owners of Max, a dachshund made famous from his run for Mayor of Eastsound in 2019.
As the president of ORS/The Exchange, Duff intends to oversee upgrades to the facilities–specifically with the procurement and operation of a glass crusher and baler. He will also continue to push forward the focused direction of ORS to provide the best service possible to the residents of Orcas Island and move us closer to zero waste.