New Glass Crusher is on its Way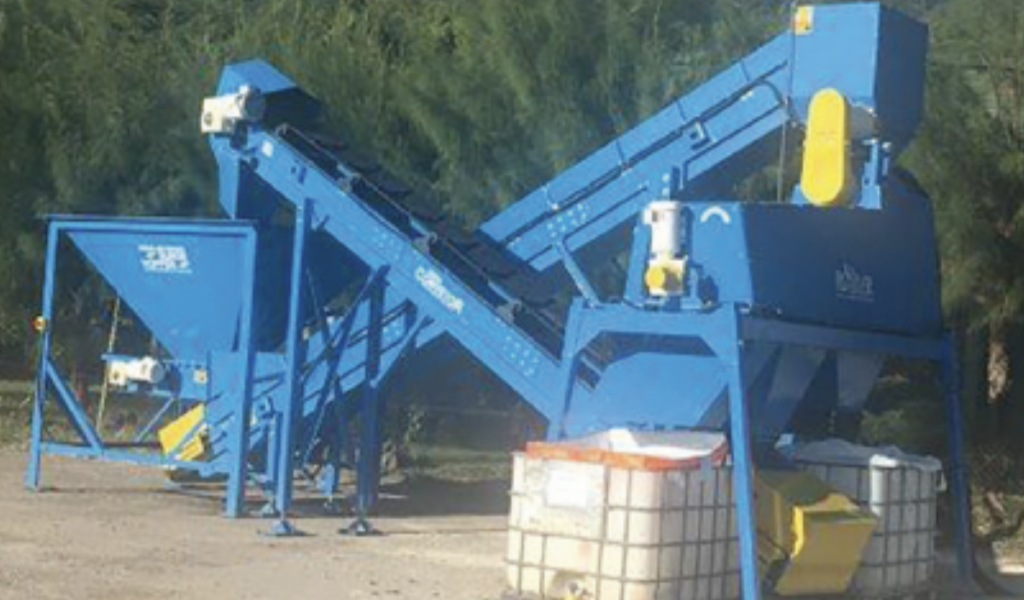 A brand-new glass crusher will soon be on the road to Orcas from the Andela factory in upstate New York. These pictures show our crusher being made to order. Site prep has begun at the Orcas Transfer Station, which is the first major action on the way to a completely new "Recycling Center" that will include glass crushing, and baling of recyclables.
Glass, while infinitely recyclable, is also heavy and has almost zero value as a commodity. ORS determined that the best possible use for glass would be to reuse it here on island, thus saving the cost and carbon needed to send it back to the mainland to be melted down. The answer is sand. The new glass crusher will crush glass containers to sand—all of which will be reused locally in building projects!