Fall Great Islands Clean-Up Recap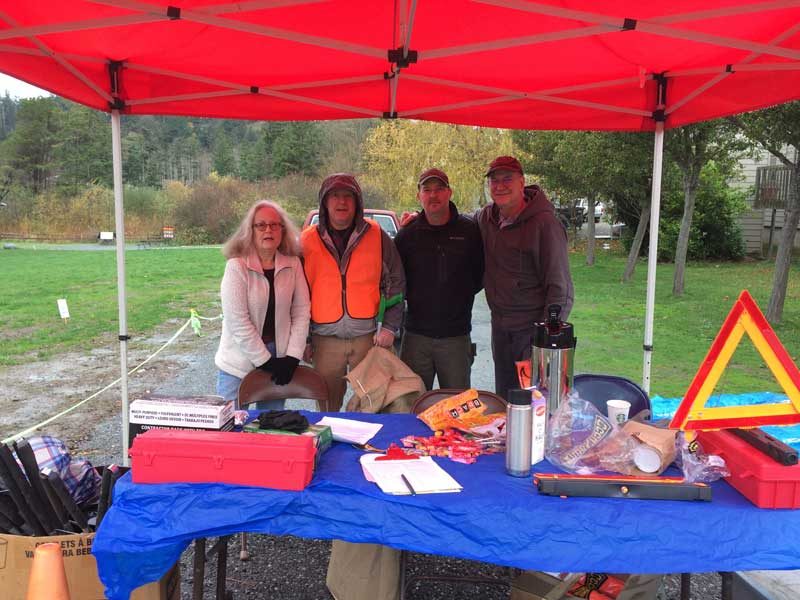 On Saturday, October 29th, the first-ever fall Great Islands Clean-Up was held. 33 amazing volunteers on Orcas Island braved the rain and wind to collect 620+ pounds of trash from a total of 6.5 miles of road and 2 miles of beaches! Extra special thanks to the Orcas Island High School Environmental Club for your commitment to the cause, Island Hoppin' Brewery for providing a space for our volunteer appreciation gathering, Joshua and Megan Tye for their donation of safety gear, San Juan Sanitation for garbage pick-up, Brook Meinhardt for drawing the event flyer, and to Island Market for donating warm beverages to keep us going.
Funding for island clean-ups come from a grant from the Department of Ecology through San Juan County Public Works.
The next Great Islands Clean-up will happen on Earth Day, April 22, 2017.  If you would like to help, please sign up to be a volunteer. You can also follow the Great Islands Clean-Up Facebook page. In the meantime, please be part of the solution and help to keep litter from beaches and roadways!
[Photos: At top, Left to Right: ORS Board Member Paula Treneer, President Tim Blanchard, Executive Director Pete Moe, and Treasurer Bruce Rylander volunteering to help with the clean-up. At bottom, Left to Right, (1) collected litter is transferred to a San Juan Sanitation garbage truck, (2) collected litter is brought to collection site at the Stage on the Green, (3) volunteers from OIHS Environmental Club made a fun day of it, (4)  flyer for the event]