Dos and Don'ts of Recycling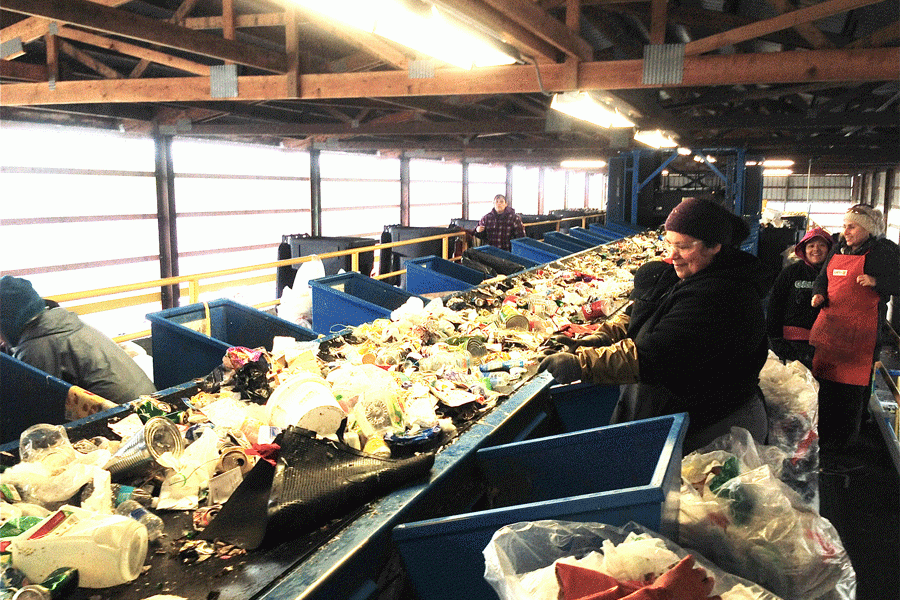 It is no simple task to nail down the fine details of what is and what is not recyclable. Recycling is driven by an aftermarket for recycled materials, and values can vary wildly.
While glass has always been a staple in your recycling bin (and we still take it), it is in fact essentially worthless right now, and much of it ends up in the landfill. This is the case nation-wide.
There are many other materials that our recycling subcontractors will not take, but we have developed separate programs for many of these materials. Currently these include: APPLIANCES, REFRIGERATORS, BATTERIES, WASTE MOTOR OIL, WASTE COOKING OIL, WASTE ANTIFREEZE, WASTE COMPUTERS, GREEN WASTE, FLUORESCENT TUBES, COMPUTERS, MONITORS and TELEVISIONS.
For the details of what we currently accept in our "co-mingled" recycling bins, here's a list: recycle guidelines 3-06-15
And please remember that we no longer accept mixed recyclables in BLACK PLASTIC BAGS.
Please bring us your recyclables loose, or in a recyclable container like a cardboard box, or brown paper shopping bag. CLEAR plastic bags are also acceptable.